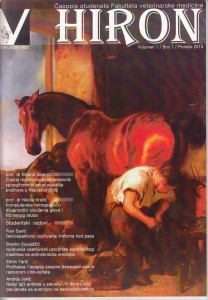 On Thursday 25th April at the Faculty of Veterinary Medicine in Belgrade was a promotion of the first number of a new student magazine "HIRON."
In addition to interesting scientific papers of professors and students in this number was published a promotional article about COAR-in. The full text published in the journal is available here.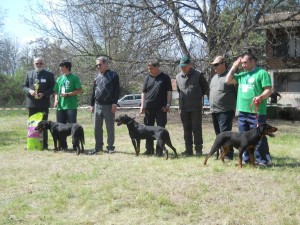 In the Bulagarian town Pazardzhik, 13 April held a specialized dog show for breed Bulgarian scent hound. This event was judged by Dr. Milivoje Urosevic, a board member of CEPIB. The organizer of the exhibition was the National Kennel Club for this Bulgarian indigenous race. The club president Mr. Delcho Koncakov points out that the for this event was reported 68 dogs of this breed. Center for the preservation of indigenous breeds in co-operation with the Bulgarian Cynology Federation created  during 2012 zootechnical study for this race.
The 1st International Symposium on Animal Science which will be held in Zemun-Belgrade, Serbia on Faculty of Agriculture, University of Belgrade, from 8-10 November 2012. The main goal of the Symposium is to present to the animal production engineers, other animal production stakeholders, researchers, students and the general public the most important results of scientific work of Serbian and international specialists, enabling better transfer of scientific achievements in all fields of animal production.
The Center for Preservation of Indigenous Breeds signed a Memorandums of Cooperation with Iran Kennel Club for implemenation Program of stadardization for indigenous dog breeds. Based on these Memorandum will be carried out several projects whose aim will be to develop exterior-zootechnical study for indigenous dog breeds from this countrie. For projects click here.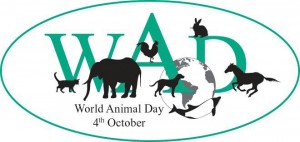 World Animal Day is celebrated each year on October the 4th. It started in Florence, Italy in 1931 at a convention of ecologists. From then to now celebrated in all countries. On this day, animal life in all its forms is celebrated, and special events are planned on locations all over the globe. Animal protection organizations globally commemorate this day to raise awareness about animal issues and encourage people to think about how they treat animals.
On the occasion of World Animal Day, Center for the preservation of indigenous breed and Cynology academies released a statement and will build participate at the forum, held at 4th October in Dom Omladine in Belgrade.
Read the announcement here.
Electronic Library of the Centre for preservation of indigenous breeds is richer for the 40 scientific papers in the field of  hunting and cynology. All papers can be viewed on education page.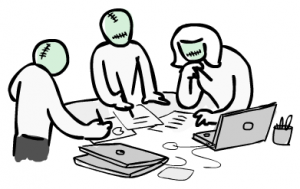 The projects of development exterior-zootechnical studies for Bulgarian indigenous dog breeds have been successfully realized in cooperation with the Bulgarian Kennel Club.
On the base of exterior measurements of dog was made the exterior-zootechnical studies for three indigenous Bulgarian dog breeds. Each study includes 32 exterior parameters. Data from these studies will be presented kynology public through scientific papers.